Month 1 | Yellow Belt
Fudoshin Kenpo Jujitsu
Lessons, Videos, and Audios For Enrolled Students
Earn Your Certificate | Enjoy Your Journey
Prerequisite: Self Preservation Fundamentals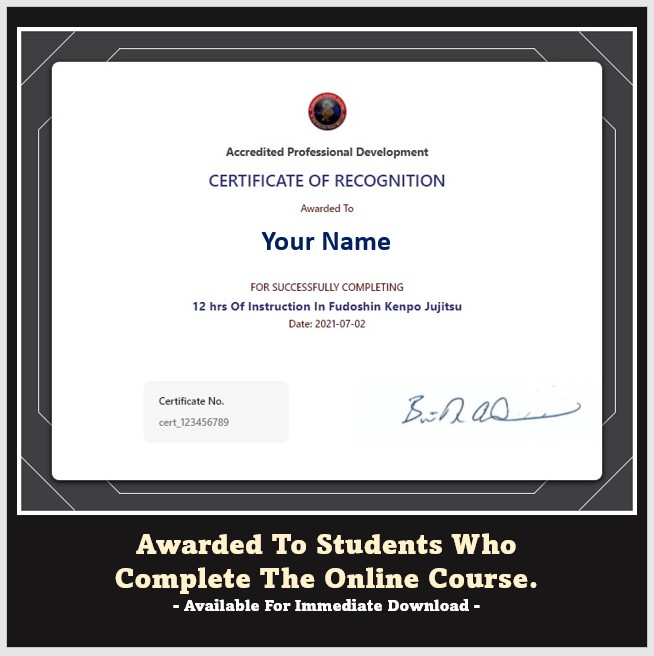 Earn Your Certificate
Of Recognition
After completing 3 lessons per week, for 4 weeks... you will be able to take the online exam. 2 retakes are permitted. Once passed, your certificate will be available for download.
The education provided, when acted on, can save lives... improve health & fitness... and fill in gaps from previously attended courses.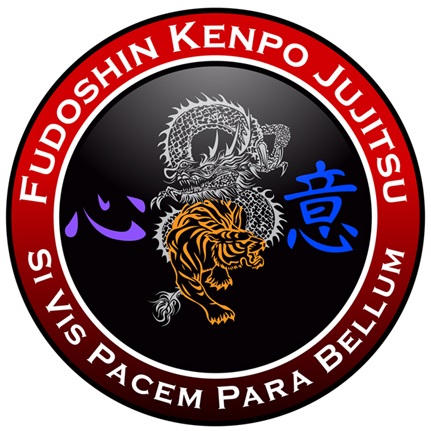 "Our slick grappling, employed with the calm mind of a Chess wizard, has very little to do with surviving an attack from a real criminal.
Our sophisticated striking, employed with proper body mechanics, has very little to do with surviving an attack from a real criminal.
Fudoshin Kenpo Jujitsu prepares students for real life self defense. We cover the attitude, awareness, prevention, de-escalation, and physical skill sets.
Just like a traditional martial arts dojo - our students train a minimum of three times per week. That's 12 hours of training in your first month.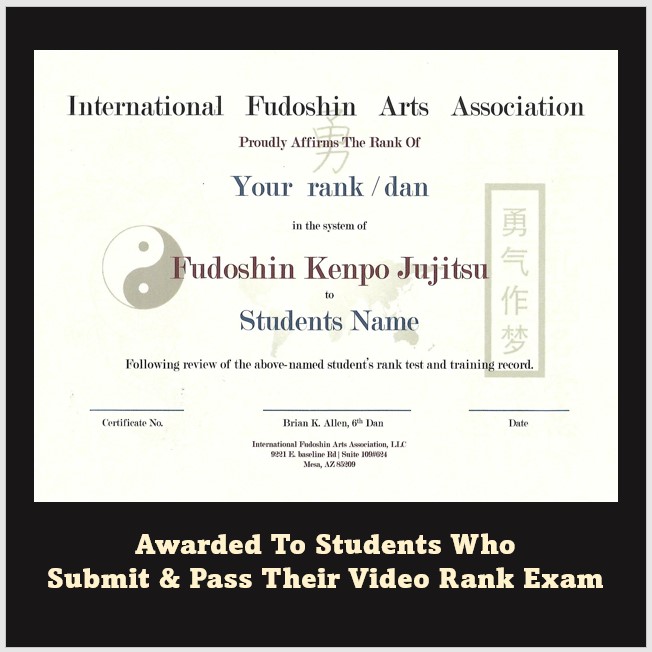 Earn Your Rank Certificate
After you've completed the online exam, you're eligible to submit your rank evaluation video. You can submit it by uploading your video to YouTube, Vimeo, Drop Box, etc. and set the privacy to user only... link only... etc.
Then, send us the link in an email and we'll begin our part.
We expect "at home" videos, so don't stress about creating a professional video. If you can upload to FB, YT, and IG... you're videos will be just fine.
Tuition Is Non-Refundable
Sooooo... study hard and pass your exam! You'll have lifetime access to this level of training.